Preview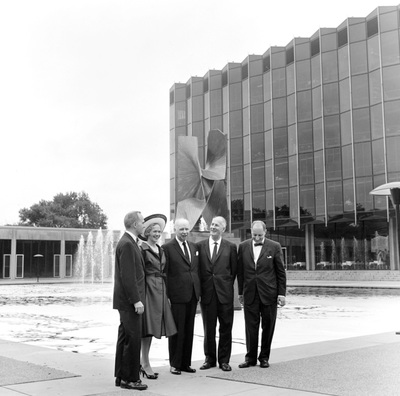 Description
At the dedication of "Construction in space in the 3rd and 4th dimension," a bronze sculpture by Antoine Pevsner. Left to the right: Philip C. Neal, Mrs. Eero Saarinen, Alex Hillman, George W. Beadle, and Edward H. Levi.
University of Chicago Photographic Archive, [apf2-04968], Hanna Holborn Gray Special Collections Research Center, University of Chicago Library.
View information about rights and permissions.